Welcome to the Boyfriend (kari) Wiki
「ボーイフレンド(仮)」 - Boyfriend (Beta) is a Japanese mobile game published by Ameba Games which combines elements of the popular 'Card Battle' genre of mobile games with Otome games.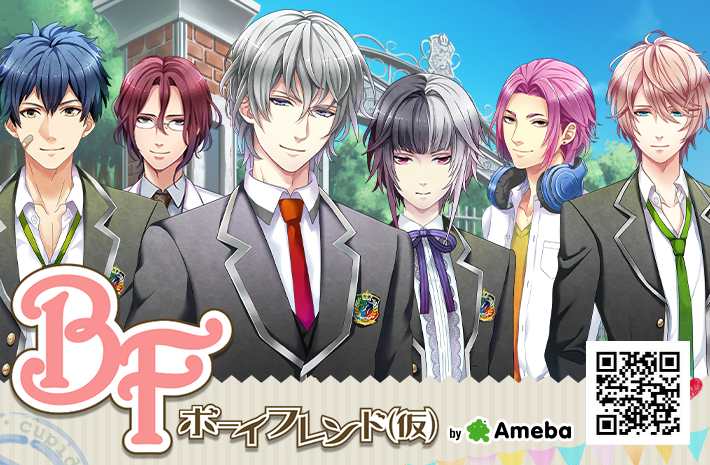 June 19 - Osaka Hiromu's birthday.

June 23 - Mibu Taiga's birthday.

June 26 - Kitashiro Takeru's birthday.

July 2 - Moribe Kuniharu's birthday.

July 7 - Sagisaka Shu's birthday.

Who Can Play?
Anyone can play Boyfriend (Kari) - but a beginner's knowledge of Japanese is preferable. There is no cost to play the game.
To learn more about how to play, please read the articles in the 「Play Mechanics」 Section.
Beginner? Check out these pages.
Links
Official Website (Only Google Chrome): [1] Official Twitter: [2]
Affiliates
Community content is available under
CC-BY-SA
unless otherwise noted.